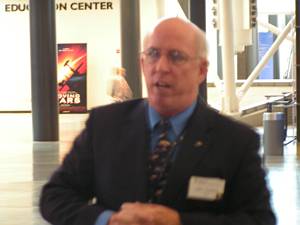 We joined into a free tour being given by this
guy. He was pretty knowledgeable about
everything in the building. He is a volunteer.
There was another guy in our tour group who
was taking notes in a 2 inch thick binder. We
later found out that he was a student in training
to be a tour guide.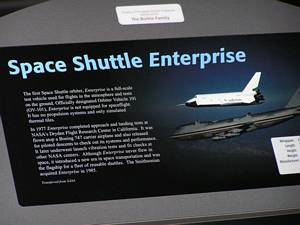 They actually have a Space Shuttle. It is the
Enterprise. Our tour guide told us that it was
going to be named something else, but due
to the popularity of Star Trek, they decided
to name it Enterprise. He did not clarify if
NASA wanted to change it to please the public
who loved Star Trek or if it was they,
themselves who liked the show...